CFL Players Are Hiding Their Concussions
By
Admin
on January 11, 2018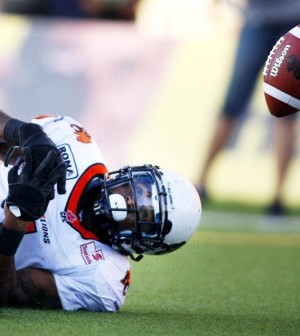 It's been an ongoing issue in the NFL and football in general. It's affected the well-being of many retired players, and in some cases, it's affected the outcome of their lives. Concussions and by extension CTE has changed protocols in the sport of football whether it be in America or here in the CFL. However, some new information has come to light regarding CFL player's reporting of concussion symptoms, or lack thereof.
Research has recently found that most players ignore the fact that they might have concussion symptoms or try to hide it, despite knowing and understanding its effects. This new information comes from a CFL questionnaire during the 2016 season anonymously and discovered that over 20 percent suffered a concussion in 2015 and over 80 percent ignored it without reporting it. And although the research suggests that most players are very informed and aware of the concussion protocol, treatment, and repercussions, they nevertheless decided not to take action. One of the major reasons that players have cited for not seeking treatment was that they didn't feel the injury was serious enough. Others cite peer pressure as a major obstacle.
Some teams, leagues and schools are even trying to combat this mistake by signing concussion contracts which fully inform the players of the importance of concussion safety, procedures and symptoms. And although coaching staff often look for signs of concussions, they don't always appear obviously or immediately so they can't always be caught on the field or in the locker room. Ultimately, it's clear that being informed isn't the issue but players need to take the onus on themselves to report their symptoms so that they can be evaluated and supported by their coaches.