CFL Commissioner says the addition of Halifax team would "complete" the league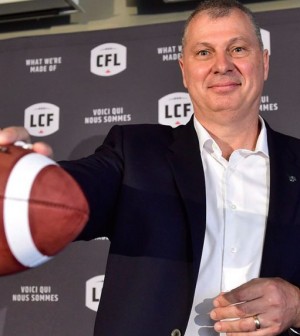 Get ready Halifax, CFL football could be arriving sooner than later.
During an interview with TSN, CFL commissioner Randy Ambrosie was asked about the rumours of the league expanding into Halifax. Rather than the give the typical vague answer expected from higher-ups such as himself, Ambrosie responded optimistically and went into detail about why giving the Maritimes city an expansion team would be a good thing.
"It's like the National Railroad. There was that day where they pounded the final spike in and I think Halifax, the Maritimers, is our equivalent of the final spike. You never feel complete until you get that one done. It would be two five-team conferences, which would be fantastic." said Ambrosie about a possible Halifax expansion team.
These comments comes less than two months after a credible pitch to bring a franchise to Halifax was made by an ownership group lead by former Arizona Coyotes president and CEO Anthony LeBlanc, former Coyotes president of hockey operations Gary Drummond and the president of AMJ Campbell Van Lines Bruce Bowser.
"Officially welcoming that region into our league with a participating team would be that final piece of the Canadian Football League that we've all been dreaming of for decades now. And this is a really strong group and there's a great political will in that community to bring something together."