Carlos Beltran calls it quits after 20 MLB seasons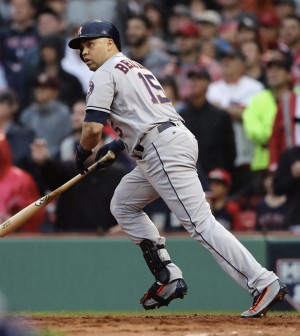 Veteran outfielder Carlos Beltran officially announced his retirement after 20 MLB seasons. He made it official in a Players Tribune column on Monday.
"At the beginning of this year, being in Houston while my family was in New York, it was the first time I've been away from my family for months," said Beltran.
"I told [my wife] Jessica I really missed the family and I wanted to be with them, so I was really contemplating retirement after this year. I said, 'Hopefully we can get to the World Series and win the World Series, so I can go home on a happy note…This will be my last year for sure.' I couldn't be away from my family for such a long time anymore."
Beltran, 40, posted a .279 batting average, .837 OPS, 435 homers, and 1,587 RBI in 2586 career games with seven different franchises (Royals, Mets, Yankees, Cardinals, Astros, Rangers, Giants)
He was a nine-time MLB All-Star, three-time Gold Glove Award winner, two-time Silver Slugger Award winner, a recipient of the AL Rookie of the Year Award in 1999, and won his first and only World Series title in his final season with the Houston Astros.