Canucks' Granlund to undergo wrist surgery; out for season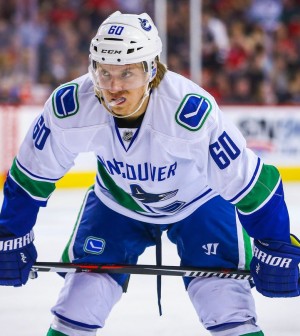 With just 11 games left, the Vancouver Canucks have decided to shut down forward Markus Granlund.
Canucks GM Jim Benning confirmed Monday that the 25-year old will undergo surgery to repair an ongoing injury in his wrist, and will likely be sidelined for the remainder of the season.
"Our Canucks medical team and Markus believe that surgery is the best course of action for his long-term health and by having the procedure now it will allow him to have more time to rehabilitate and work out in preparation for next season," said Benning said in a statement.
"Markus is an important part of our team and we are confident he'll have a full recovery."
Granlund has posted a career-best 19 goals and 13 assists in 69 games.