Canadiens trade Pacioretty to Golden Knights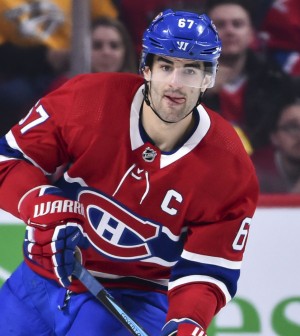 The Max Pacioretty era in Montreal has come to an end.
While most people on the East Coast were sound asleep, the Montreal Canadiens quietly pulled off a massive trade. They sent captain Max Pacioretty to the Vegas Golden Knights in exchange for veteran forward Tomas Tatar, prospect Nick Suzuki and a second-round draft pick in the 2019 NHL Draft
The 29-year old, who has one year and $4.5 million remaining on his deal before becoming an unrestricted free agent, compiled 226 goals and 222 assists over a span of 626 games and 10 seasons with the Canadiens.
He had spent three seasons as the team's captain after becoming the 29th captain in franchise history on Sept. 18, 2015.
Tatar, the main player heading to Montreal in the deal, posted 20 goals, 14 assists and a minus-19 rating in 82 games split between the Detroit Red Wings and Vegas Golden Knights in 2017/18. He has three years with an annual average value of $5.3 million remaining on his contract.