Canadiens still unsure when Shea Weber will return to action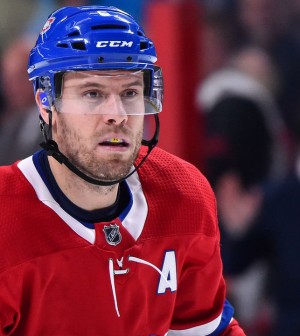 The Montreal Canadiens are in the midst of a four-game losing streak, and have scored just three goals during that span. To make matters worse, Shea Weber doesn't appear close to returning to the lineup.
According to sources, the team is still unsure when the veteran defenceman will be able to return from a foot injury that has sidelined him for the past six games.
"There are no broken bones for Shea Weber but also no timeline for his return. Claude Julien said it's just a question of him healing to a certain point and the medical staff can't predict when that will be." said Sportsnet reporter Eric Engels on his personal Twitter account.
Weber hasn't played since the team's 3-0 loss to the Ottawa Senators on December 18. He has posted six goals, 10 assists and a -8 rating in 26 games this season.