Canadiens goalie Carey Price out indefinitely with concussion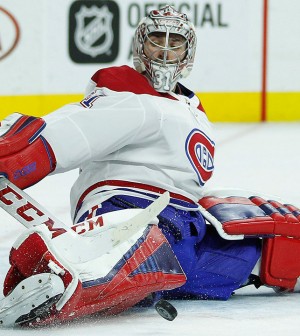 When it rains it pours.
Just hours after announcing Shea Weber is done for the season, the Montreal Canadiens confirmed that goalie Carey Price has been diagnosed with a concussion and will be sidelined indefinitely.
Price sustained the injury when he took a Shayne Gostisbehere slap shot to the mask during the team's 2-0 loss to the Philadelphia Flyers
"It seems that everything that could have gone wrong this year, has," said Canadiens head coach Claude Julien.
"From the start of the season, and Price getting injured, and now Shea."
The 30-year old has not been his usual dominant self in 2017/18. In 43 games, Price has posted a 15-22-6 record, .904 save percentage and 2.98 goals-against average.