Canadian Premier League Eyeing Surrey Team
By
Admin
on October 12, 2017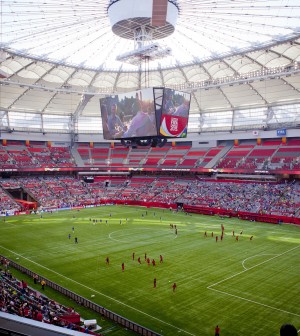 Possible franchise operators are looking to build a new outdoor stadium in Surrey British Columbia. Surrey is just a small piece of the puzzle while the CPL looks to establish a Canadian wide market and introduce franchises to the country. But this is nothing new as, in recent years, affinity for the sport has been growing across the country. But there's reason to believe that a group of business leaders have already submitted an official proposal to the city.
The proposal will be looking at a variety of areas and municipalities within the city and are reportedly very excited about the prospect. The CPL is also in support of the idea, believing that the region is ripe with opportunity for a team. And although specifics of the proposal remain unreleased to the public, advertisements in the area confirm that the city is searching for some role in the vain of project manager. According to Bruce Hayne, city councillor, believes that it would be great for the city to have the ability to host an event that's of national interest.
Surrey isn't the first city on the CPL's list of potential franchises, recently, it's been eyeing other cities like Winnipeg and Hamilton. Hayne stated that a timeline for the project would emerge in around December or January and then official negotiations would begin.