Bulls acquire MCW from Rockets, release him before contract guaranteed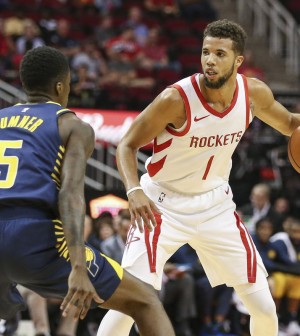 The Houston Rockets and Chicago Bulls completed a minor trade on Monday.
The Rockets have sent veteran guard Michael Carter-Williams and cash to the Bulls in exchange for a future conditional second round draft pick.
Immediately following the deal, the Bulls decided to release Carter-Williams before today's 5:00pm deadline that would have guaranteed he receive the entirety of his $1.75 million deal for the season.
The 27-year old has averaged 4.3 points and 1.3 assists in 16 games this season.