Bud Light will keep promise to Philly of buying beer for the city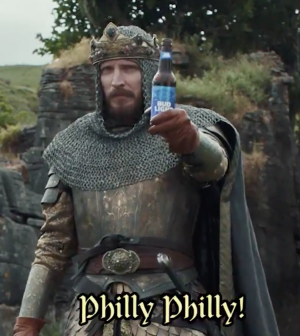 In one of the best PR moves of all time, Lane Johnson of the Eagles promised to buy all of Philadelphia beer if they won the Superbowl, he said this back in August. Knowing how crazy the city of Philly is, that endeared Johnson to the fans.
"Offensive tackle Lane Johnson told ESPN's Tim McManus he plans to buy "everybody" a beer if the Eagles hoist the Vince Lombardi Trophy…I have a lot to prove to this city," Johnson said. "I think if we have a few big years and make the playoffs, if we win a Super Bowl, I'm giving out beer to everybody."
In an even better PR move, Bud Light promised the city beer if the Eagles win it all.
When the Eagles lost their starting QB Carson Wentz for the season, a lot of people figured they were done and their Superbowl dreams crushed. But that was not the case as Nick Foles stepped up and delivered for Philly so far, getting them to their 3rd SuperBowl appearance in franchise history.
Now the promise was made back in August, so CBS Philly wanted to check back in with Bud Light to see if the offer still stood.
Here's how they responded.
A well-deserved victory, @Eagles of Philadelphia! Heed this message from your king before the next great battle. #DillyDilly #PhillyPhilly #SBLII pic.twitter.com/xqywT0D4AK

— Bud Light (@budlight) January 22, 2018
They posted this yesterday after the game and it's almost at 85,000 views already, a great advertising/P.R. job by Bud Light.
Philly Philly.