Bucks, Hornets to play regular season game in Paris next season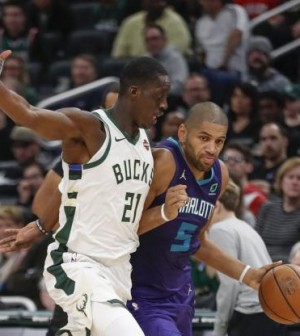 The NBA is going to France for the first time next season.
The league has announced that the Milwaukee Bucks will face the Charlotte Hornets at the AccorHotels Arena in Paris on January 24, 2020.
Hornets owner Michael Jordan is particularly excited about his franchise getting the opportunity to grow their brand in the country.
"The Charlotte Hornets are proud to have the opportunity to participate in the first NBA regular-season game in Paris," Hornets owner and NBA legend Michael Jordan said.
"Having played in the pre-season in France during my career, I witnessed first-hand the passion the French fans have for NBA basketball. We are excited to bring our team to Paris for this history-making event."