Browns fire head coach Hue Jackson after two-plus seasons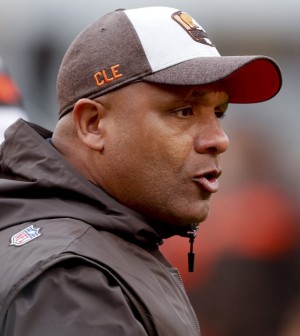 The time has come!
After a disappointing 2-5-1 start to the season, the Cleveland Browns have decided to fire head coach Hue Jackson.
The 53-year old was in the midst of his third season with the franchise. During that span, the team posted a disastrous 3-36-1 record, which included a winless season in 2017, and a 19-game losing streak that spanned from December 24, 2016 to their first win of the 2018 season on September 20.
According to reports, Jackson's troubling relationship with offensive coordinator Todd Haley forced the team's hand in making this decision.
Senior offensive assistant Al Saunders is expected to take over as interim head coach for the foreseeable future.