Brian Campbell announces retirement after 17 NHL seasons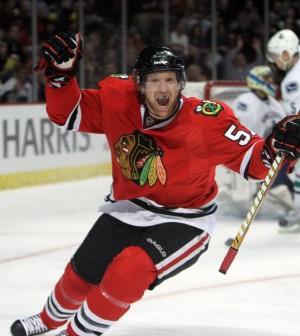 Brian Campbell the unrestricted free agent has retired after 17 seasons played in the NHL the team announced Monday. Campbell played most of his career with the Blackhawks and ended up retiring back to where he started.
"I'm excited to transition into the next step in both my professional career and life," Campbell said in a release. "I'm grateful to the countless number of teammates, coaches, team staff and fans that I have crossed paths with throughout my playing career in Chicago, Buffalo, Florida and San Jose. The Blackhawks organization has allowed me to take on this challenge and I'm thankful for this new opportunity."
Campbell was one of the best defenseman's in the league at one point in his career as he helped the Blackhawks with many hard fought battles. Its sad to see him retire because of how good he was and for how long he played in the NHL but playing until he was 38 is pretty impressive.