Breaking The Ice With A Soccer Jersey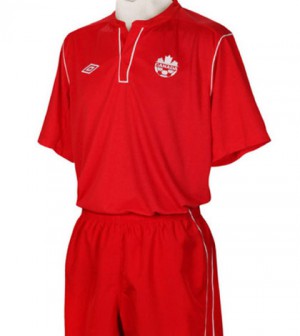 When the United States and China were looking to melt their decades long icy relations in 1972, then President Richard Nixon, along with Secretary Of State Henry Kissinger, and The People's Republic Of China, chose to engage their nations with what became know as " Ping Pong Diplomacy". It's not as though the leaders of the two superpowers were also world class athletes, and it actually referred to the exchange of table tennis players to break down the long standing political and social barriers. The invitation to the American Men's Table Tennis Team to visit China in 1971, paved the way for Nixon to visit Beijing a year later, and meet with the leader of China, Mao Zedong.
While it doesn't happen all the time, I have found that wearing clothing with the colors and logo of the Chelsea Football Club, the reigning Champions of Europe, has sometimes been a marvellous ice breaker with strangers who I might otherwise not meet or speak with.
Especially after a big game, as was the case when Chelsea won the Champions League with a win over Bayern-Munich in Germany May 19th, I wore my Didier Drogba jersey downtown on the Toronto subway, and was greeted by other Chelsea fans, who were also quite elated.
I have worn team jerseys previously, including those representing my Alma Mater, Syracuse University, and a long time ago, a Maple Leafs hockey sweater.
The reaction to the jersey naturally depends on where you are wearing it. I wore a Chelsea winter jacket while visiting Syracuse University a few years ago, and remember watching a men's basketball practice with my Blues jacket on, and the Orange assistant coach, a former star player, Gerry McNamara, smiled as he approached me and merely shouted "Drogba", he being Chelsea's bes,t and one of the world's best strikers, and who now plays in China, after leading his EPL team to European glory last May.
I never expected to get a reaction like that from the former Syracuse guard, who starred with the Orange on their national championship team with Carmelo Anthony in 2003. With soccer  being the worlds most popular sport, it is not totally surprising, but it is more the element of surprise, in terms of who will greet you, and what they might have to say.
Even with those who support other soccer teams, both in England, and elsewhere in the world, the reactions to a Chelsea jersey or jacket, are usually positive,  occasionally negative or critical, and sometimes humorous.
I have encountered some who will chirp insults or negative comments about the team or it's players, and I will usually respond with a similar remark about the team that individual supports, or about them, if I don't know who they cheer for.
I had heard from friends of a story of a soldier who was captured by enemies somewhere in the Middle East, and his life was spared by his captors,  because his t-shirt was from one of the popular Spanish teams, either Barcelona (Chelsea defeated them in the Champions League last spring) or Real Madrid, their arch rivals in the elite Spanish League.
A strong affiliation with any sports team, brings both extremes of being a sports fan, with absolute ecstasy, and some agony as well.
Without hesitation, I can say that nothing will gain more reaction and break the ice with total strangers, even if you don't speak the same language,  as a soccer jersey.
If you haven't tried it, you should buy one and wear it, ( or a jacket, polo shirt, etc.) It so happens that most ot the teams make their colors and logos available in fashionable type clothing as well.
You never know for sure what the future holds for any professional sports team, with all the issues that can arise with owners, players, officials, and the leagues they compete in. Still, I would not trade my affiliation with the Chelsea Blues for anything, and I am thrilled to have spent the money I have, in proudly representing my favorite team, in good time and bad.
Need an icebreaker for any occasion ? Laugh all you want, but you may be pleasantly surprised with the easy conversation that arises out of a soccer jersey !!!