Bradley Wiggins Innocent in Doping Investigation
By
Admin
on November 15, 2017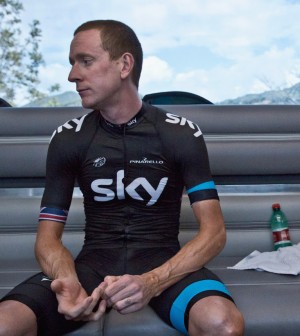 Today the UK Anti-Doping agency UKAD, has declared that Sir Bradley Wiggins would not be charged in a possible doping scheme. Back in 2011, a mysterious package was delivered to Wiggins at a British cycling race event. The 37-year-old cyclist has now stated that the entire investigation has felt like a witch hunt and is openly embarrassed about the pointless investigation.
Bradley said to the press:
"Being accused of any doping indiscretion is the worst possible thing for any professional sportsman. This period of time has been a living hell for me and my family, full of innuendo and speculation."
According to reports, the investigation centered around a banned substance but the doctor involved simply stated that the substance was merely a decongestant. The now-closed case has more than simply embarrassed Wiggins, it's actually angered him as the investigators did nothing to apologize or openly admit that he was innocent of the claims. UKAD representation stated:
"Put simply, due to the lack of contemporaneous evidence, UKAD has been unable to definitively confirm the contents of the package"
Ultimately, it's one thing to release the results of an investigation, but it's another thing to openly admit the innocence of a man whose career was on the line. Obviously, Wiggins felt as though someone was out to defame him and didn't feel the satisfaction of the investigation result.