Borowiecki suspended one game for his elbow on Vaakanainen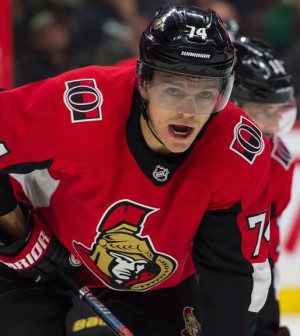 The NHL announced Wednesday that they have suspended Ottawa Senators defenceman Mark Borowiecki one game for his elbow to the head of Boston Bruins defenceman Urho Vaakanainen early in the first period of Tuesday night's contest between the two teams.
The incident occurred during a scramble for the puck in front of the Senators net. During the hoopla, Vaakanainen decided to join the play. Borowiecki quickly noticed and delivered an elbow to his face to keep him from getting to the puck at about 3:05 into the period.
The punishment marks the second time Borowiecki has been suspended in his NHL career. He will forfeit $6,451.61 to the Players' Emergency Assistance Fund.