Blue Jays outfielder Anthony Alford out 3-6 weeks with hamstring injury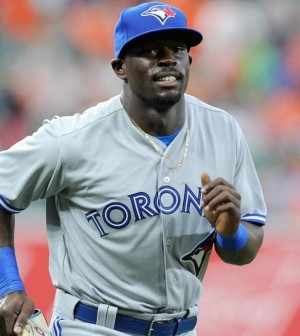 Another day, another injury for the Toronto Blue Jays.
The team announced that outfield prospect Anthony Alford will be sidelined for the next 3-6 weeks after suffering a Grade 2 right hamstring strain during a Spring Training game earlier this month.
The 23-year old, who is ranked 47th on the 2018 Top 100 MLB prospects list, made his MLB debut last season but was limited to just four games due to a fractured hand that derailed his progress.
Alford, a 2012 third round draft pick, has appeared in 301 minor league games over his career. He has posted a .323 batting average, .958 OPS, three doubles, one homer and 5 RBI in 13 games this Spring.