Bad News Beards for Sport Vlaanderen Cyclists
By
Admin
on September 26, 2017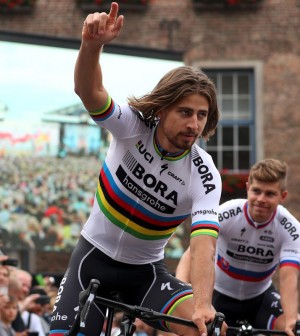 Looks like all cyclists competing for Sport Vlaanderen a Brussels cyclist team of riders, will no longer be able to perform with a beard. Earlier today the director of the team stated that no riders were to grow beards, and not because of aerodynamic reasons, but rather aesthetics. Claiming to be standing up for the "elegance of cycling" Walter Plankaert insinuated cycling to be a sport of class in contrast with the bombastic nature of other sports, using rugby as an example.
The team will still be able to wear some stubble but players who wish to wear a full beard were urged to leave the team. Similarly, the New York Yankees have also banned its players from facial hair in addition to various other appearance measures.
Back in 2017 Peter Sagan, a cyclist with bushy dreadlocks and a long beard, won the Gent-Wevelgem in addition to the Brussels-Kuurne race. This 2nd tier professional Continental team has yet to see any opposition from its new rule but perhaps Movember will see some rider turnover.