Auston Matthews out at least a month with shoulder injury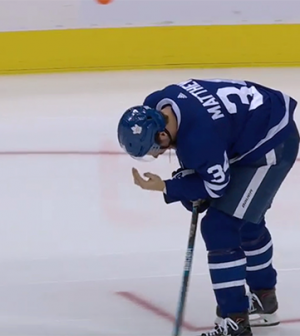 Not great news for Leafs fans to wake up to.
The team announced Monday that star forward Auston Matthews will be sidelined for a minimum of four weeks with a left shoulder injury.
The 21-year old sustained the injury when he collided with defenceman Jacob Trouba in front of the net during the second period of the team's 3-2 win over the Winnipeg Jets on Saturday. After the incident, he immediately made his way to the locker room holding his shoulder, and did not return for the remainder of the game.
Matthews has posted 10 goals, six assists and a minus-1 rating in 11 games this season. He is sixth in the league in points, and tied for second in goals. He has gone pointless in four straight games.