Aussie Batsman Hughes Passes Away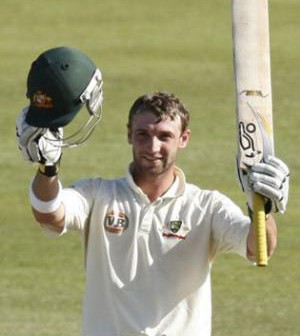 Test batsman Phillip Hughes passed away earlier today, two days after being hit on the head by a cricket ball at the age of 25.
"It is my sad duty to inform you that a short time ago Phillip Hughes passed away," Australian team doctor Peter Brukner said. "He never regained consciousness following his injury on Tuesday."
"As a cricket community we mourn his loss and extend our deepest sympathies to Phillip's family and friends at this incredibly sad time," Brukner said.

West End Redbacks        ✔ @WestEndRedbacks
Today we have lost our mate Hughesy. Our deepest condolences to all his family and friends. He will be with us always.
Hughes officially died from a cerebral hemorrhage and is the second player in two years to pass away from a cricket-related injury. 32-year-old Darryn Randall was struck in the side of the head last year and succumbed due to the injuries sustained.