Astros win Michael Brantley sweepstakes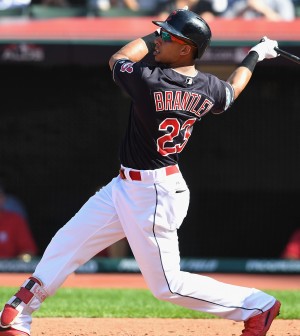 Free agent outfielder Michael Brantley has found a new home in the state of Texas.
According to reports, Brantley has agreed to a two-year, $32 million contract with AL West powerhouse Houston Astros. He is expected to replicate a Marwin Gonzalez type role in the lineup, and rotate between left field, first base and DH with his new team.
The 31-year old veteran, who is a three-time All-Star and a recipient of the 2014 Silver Slugger Award, had spent his entire 10-year major league career with the Indians organization leading up to this latest contract.
In 2018, he hit .309 with 17 homers, 76 RBI and an .832 OPS in 142 games, which was the first time he played more than 100 games in a season since 2015.