Argo's Offensive Coordinator accepts NFL Offer
By
Admin
on February 28, 2018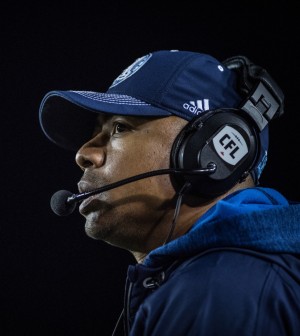 Until 2016, the Toronto Argonauts saw some rough ones. With complaints of a tiny budget as well as drama involving owner David Braley, the team struggled to become a successful franchise. It took the sale of the franchise to the chairman of Maple Leaf Sports and Entertainment as well as a fresh start at BMO Field for the team to see any form of a glimmer of hope for its future.
However, now it seems as though the team will be losing another piece of the puzzle, offensive coordinator, Marcus Brady. Brady has officially taken a job with the Indianapolis Colts as the assistant quarterbacks coach. After many seasons with CFL teams like Hamilton, Montreal and Toronto as a quarterback, Brady retired back in 2008 before joining the Alouettes in his first foray into coaching staff duties.
Rumors have begun swirling that the team's receivers coach, Tommy Condell, will actually be replacing Brady in his coaching staff shoes for the Argos. And although he's leaving, Argos fans won't forget Brady's accomplishments as the offensive coordinator who helped the team win two East Division titles as well as this past season's grey cup.