Argonauts name Corey Chamblin their 44th head coach in franchise history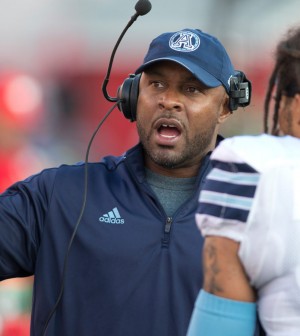 The Toronto Argonauts have found their man.
The team announced Monday that they have hired Corey Chamblin to be their new head coach heading into the 2019 season.
Chamblin, 41, was previously a head coach with the Saskatchewan Roughriders for three-plus seasons from 2012-2015. During that span, he led the team to a combined 29-34 regular season record. The Riders also qualified for the post-season three times, and won a Grey Cup in 2013.
He had also served as defensive coordinator, defensive backs coach, and assistant head coach for the Argonauts since 2017.
"We believe Corey is the best possible fit to help bring the Toronto Argonauts Football Club back to the top of the CFL," said Argonauts president Bill Manning in a statement.
"Our organization's ultimate goal is to win Grey Cups for our city and fans and bringing Corey back to Toronto is the first step in reaching those goals."
Chamblin takes over from Marc Trestman, who was fired a year after winning the Grey Cup earlier this offseason.
The Argonauts finished with a 4-14 record in 2018, finishing dead last in the league.