Antti Niemi placed on waivers…again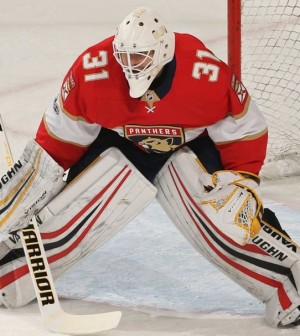 For the second time in the past month, Antti Niemi finds himself on the waiver wire.
The Florida Panthers confirmed Monday that they have placed the 34-year old veteran goaltender on waivers.
Niemi, who the Panthers initially claimed off waivers on October 24, posted a 5.08 goals-against average and an .872 save percentage in the two games he played with Florida.
He has gone 0-4-0 with a .822 save percentage and 6.74 goals against average in five combined games this season.
Perhaps the Golden Knights can take a flyer on Niemi with all their goaltending injuries, but other than that it looks like his time in the NHL is nearing its end.