Antonio Conte fired by Chelsea after two seasons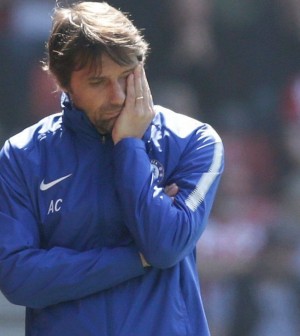 It appears that Antonio Conte's tenure as manager of Chelsea Football Club has come to an end.
The BPL powerhouse have sacked the 48-year old Italian after just two seasons with the club.
Conte, who was hired by Chelsea on April 4, 2016, led the club to combined a 69-17-20 record in 126 matches.
The decision to fire Conte comes months after a disappointing season where Chelsea finished 5th in the Premier League and failed to qualify for the Champions League.
According to sources, former Napoli manager Maurizio Sarri is set to take over for Conte.