Andy Murray unlikely to return this season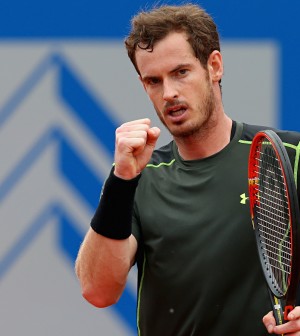 Tennis star Andy Murray announced on his personal Facebook account on Wednesday that his hip injury will likely keep him sidelined for the remainder of the 2017 ATP season.
"Unfortunately, I won't be able to compete in the upcoming events in Beijing and Shanghai, and most likely, the final two events to finish the season in Vienna and Paris due to my hip injury which has been bothering me the last few months." said Murray.
"Having consulted with a number of leading hip specialists over the last week, along with my own team, we have decided that this is the best decision for my long-term future."
The 30-year old, who is ranked no.2 in the world, hasn't played since his five-set loss to Sam Querrey at the Wimbledon quarterfinals.
During this time, his lingering hip injury got worse. Eventually he decided to withdraw from the U.S. Open just two days before the start of the tournament. It's the first Grand Slam tourney he was forced to sit out since the 2013 French Open.