Andy Murray says he may retire before Wimbledon due to hip injury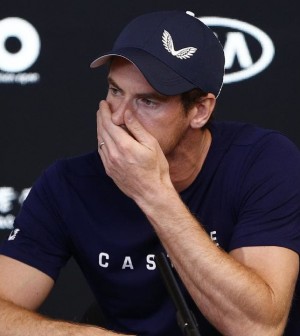 Enjoy it while it lasts tennis fans. Andy Murray's career is coming to an end in the near future.
The 31-year old three-time Grand Slam champion was very emotional as he hosted a news conference on Thursday to discuss his future in tennis.
As much as he would like to continue playing well into his 30′s, the lingering pain and injuries is becoming too much of a burden on his life.
"In the middle of December, during my training block I spoke to my team, and told them I can't keep doing this. I needed to have an end point because I was sort of playing with no idea when the pain was going to stop." said Murray.
"I felt like making that decision — I said to my team, 'Look I think I can get through this until Wimbledon. That's where I'd like to stop playing.' But I'm also not certain I'm able to do that."
He added that he's been dealing with hip pain for at least 20 months now, and it's gotten to the point where he is exhausted physically and mentally.
Murray says that, despite his limited mobility and effectiveness on the court, he will go through with his upcoming match against Spain's Roberto Bautista at the Australian Open.