Boxing Historian Alexandre Choko
By
Coach
on December 7, 2012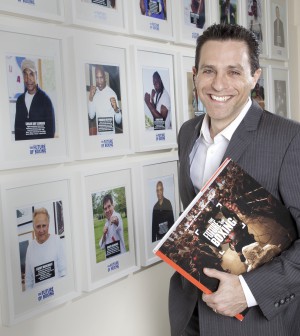 Today on In the Cage with Bards, Carlin speaks with boxing historian Alexandre Choko.

Alexandre Choko brings more than two decades of experience in boxing and recently wrote a booked called  "THE FUTURE OF BOXING". A former amateur fighter, Choko left the ring to become an independent promoter, while also running one of America's most popular fighting gyms (the renowned Tristar Gym, where he taught during 8 years). Among the more than 60 boxing or fighting events he staged were "Choko's Boxing Fight Nights", a very popular karaoke-style event for amateur fighters who wanted to test their skills in front of a crowd.
In 2007, Choko teamed up with the International Boxing Hall of Fame to create the series of interviews that resulted in THE FUTURE OF BOXING. He traveled around the world to track down the fighters and other important figures of the sport. It was his personal rapport with and knowledge of the fighters, along with his ability to be with them in the ring as they recounted their memories, that allowed him to get such insightful and noteworthy comments from the interview subjects.