Adidas, Nike, Under Armour unwilling to endorse Lonzo Ball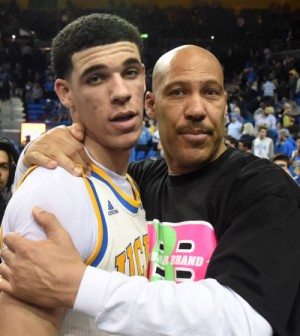 According to reports, Three of the major clothing/sportswear companies associated with the NBA, Adidas, Nike, Under and Armour, are not interested in signing UCLA star and potential NBA lottery pick Lonzo Ball to an endorsement deal because of his outspoken father. Their unwillingness to take license the Ball family's 'Big Baller Brand' also played a factor.
"We've said from the beginning, we aren't looking for an endorsement deal," said Lonzo's father LaVar Ball in an interview with ESPN.
"We're looking for co-branding, a true partner. But they're not ready for that because they're not used to that model. But hey, the taxi industry wasn't ready for Uber, either."
"Just imagine how rich Tiger [Woods], Kobe [Bryant], Serena [Williams], [Michael] Jordan and LeBron [James] would have been if they dared to do their own thing. No one owned their own brand before they turned pro. We do, and I have three sons, so it's that much more valuable."
Lonzo Ball, who will turn 20 just days before the 2017/18 NBA season kicks off in October, averaged 14.6 points, 6.0 rebounds and 7.6 assists in 36 games as a freshman this past season. He declared for the NBA Draft shortly after the Bruins lost to No. 2 Kentucky Wildcats in the Round of 16 of this year's March Madness.
He is projected to go top 3 in the 2017 NBA Draft along with University of Washington point guard Markelle Fultz and Kansas Jayhawks freshman Josh Jackson.