A Guy Shot Himself While Making a Bullet Necklace for Valentine's Day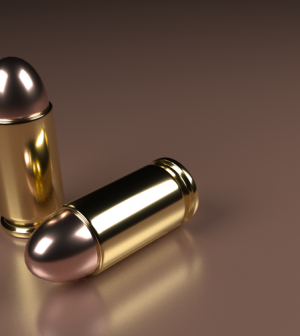 Did you have a hard time finding something to buy for Valentine's Day this year?  You still did better than this dude . . .
A 50-year-old guy in Toronto was trying to make a necklace out of a BULLET on Tuesday.  Which is just what every girl wants.  (???)
Unfortunately, he wasn't careful enough while he was pulling it apart with vice grips.  So the bullet EXPLODED . . . and he accidentally shot himself in the leg.
The bullet and some of the casing fragments ended up in his thigh.  He had to have surgery to remove them, but he should be okay.