49ers long snapper Kyle Nelson suspended 10 games for second PED violation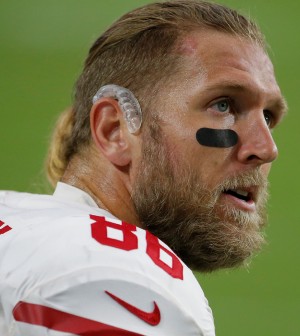 The NFL is laying down the hammer Kyle Nelson.
The 32-year old long snapper was suspended for 10 games on Tuesday for violation of the league's performance-enhancing substance policy for the second time in his career.
Nelson, who was been with the 49ers since 2014, denies having any knowledge of purposely taking a performance-enhancing drug.
"I have been taking the same supplements for my entire time with the 49ers, while undergoing often simultaneous testing by the NFL with no issues," said Nelson in a statement.
"I do not deviate from my nutrition routine, and I would never knowingly take a banned substance. I am currently having the supplements tested, and I hope to uncover the cause of the positive test. When the product is identified, I fully intend to seek legal action against the manufacturer to protect against this happening to other players in the future."
As a result, Nelson will see his consecutive games played streak of 76 come to an end.